It's National Grounds Week, which highlights the vital role grounds staff play in keeping green spaces accessible and making sport possible and Chequers is supporting the week and driving awareness of how skilled this industry is.
A lot of expertise is required to keep our green spaces clean and green and growing, and grounds management is expected to be challenging in the future, due to limited resources and budgets and more varied and unpredictable weather conditions that will make planning tasks more difficult.
Did you know?
It requires specialist training to enable for a grounds person to carry out the basic skills of mowing, hedge-cutting, strimming and leaf blowing effectively? All too often we have seen problems where people are recruited to fill a gap – getting the training to the right people is key to being efficient.
All Chequers supervisors and account managers have been awarded Train The Trainer certificates from LANTRA, one of the leading awarding bodies for land-based industries in the UK.
It means we can train our new starters in-house and ensure they all reach LANTRA certification standards.
Did you know that box blight has obliterated box plants nationally? 
Our specially trained teams are able to identify the problem of box blight, caused by fungi, and also control box tree moths, whose caterpillars can strip the plants.
There is a type of holly – 'Ilex Crenata' – which is from a different family to box but which looks almost identical, so offers a planting solution and Chequers is currently carrying out a large green space regeneration project in London's City Wharf to deal with this problem.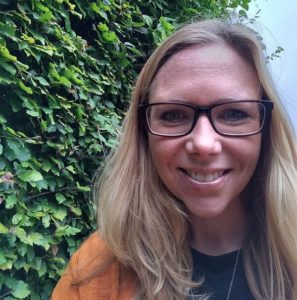 It includes replanting on four terraces on the tenth floor and we are proud to be able to support our client and enable thousands of residents to enjoy their green space in the centre of the city.
Naomi Childe, Chequers' director of grounds and landscaping, said: 'We are truly a specialist business. We provide customers with solutions for their green spaces by providing bespoke designs to meet their needs, whether that be regenerating an area of land for residents to enjoy, or helping customers with sustainability requirements, such as installing beehives and creating wild meadow areas.'